InMetrics K16 Instantaneous Body Temperature Screening Kiosk
As winter approaches, the shopping season is about to begin. Keeping employees/customers safe is becoming our top priority. The InMetrics Body Temperature Screening Kiosk helps you build a safe working/shopping environment for your employees/customers by providing instantaneous temperature scanning and mask detection. Applicable scenarios include but are not limited to schools, offices, factories, restaurants, cinemas and supermarkets. Get real-time body temperature scanning results.

Product Highlights
Three Temperature Scanning Modes to Choose From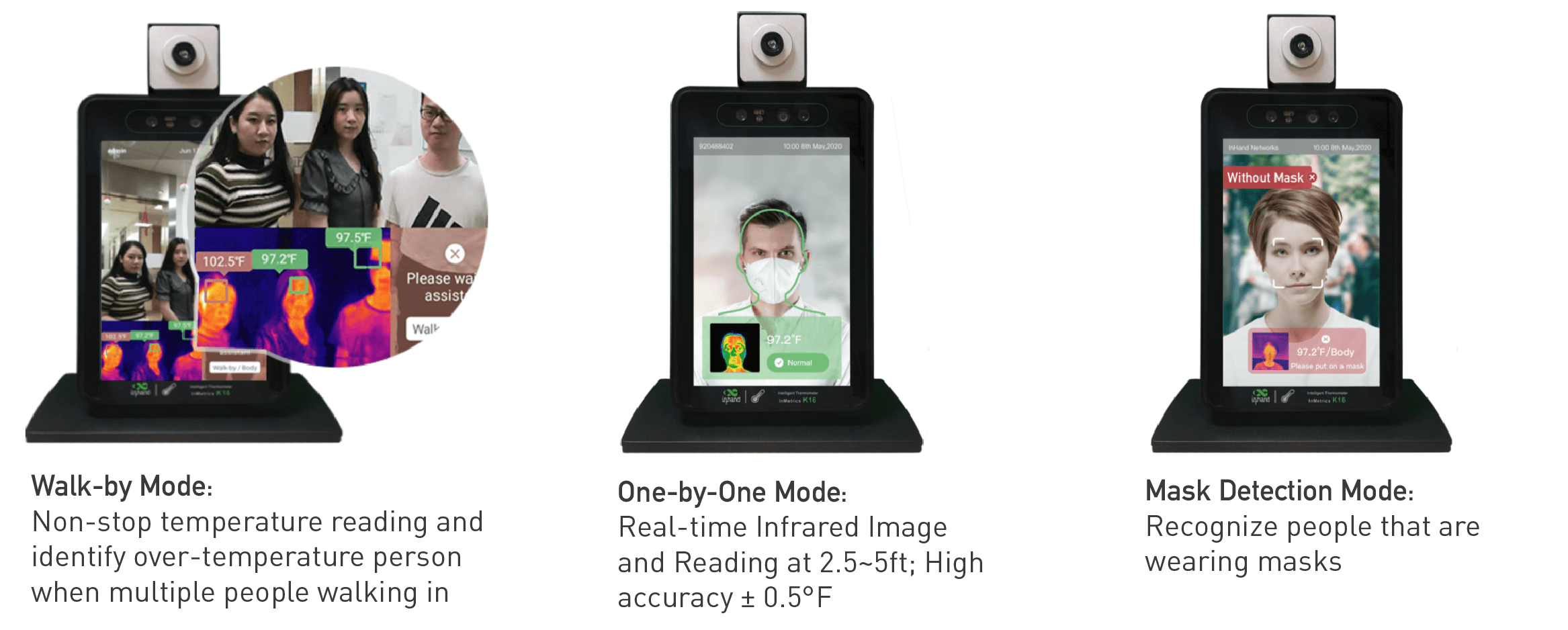 High Accuracy and Instantaneous Temperature Screening in less than 1 Second
With an advanced infrared camera featuring industry-leading high-resolution 160x120 and 50Hz frame rate, the InMetrics K16 is able to offer instant temperature screening with a response time less than 1s and high accuracy data (<=0.9) to keep the traffic moving. Even in front of different backgrounds, wearing a hat or mask, it will calibrate automatically to provide accurate temperature scanning.

Protect Your Employees by Allowing Them to Monitor from a Distance

● Real-time data body temperature screening and recording, automatic email notification on over-temperature
● Customizable temp. thresholds, instant "Proceed / Wait" indication and verbal feedback
● Screen Casting to another computer, let your employees monitor from a distance
● Full API supports integration with 3rd party Building Management System
Flexible Height And Angle
With a standard table stand, you can adjust the screen angle from 0° to 90°. The InMetrics K16 body temperature screening kiosk also supports different floor stands and customized options for various scenarios.

(Click to buy from Amazon: Recommended Floor Stand, Recommended Wall Stand )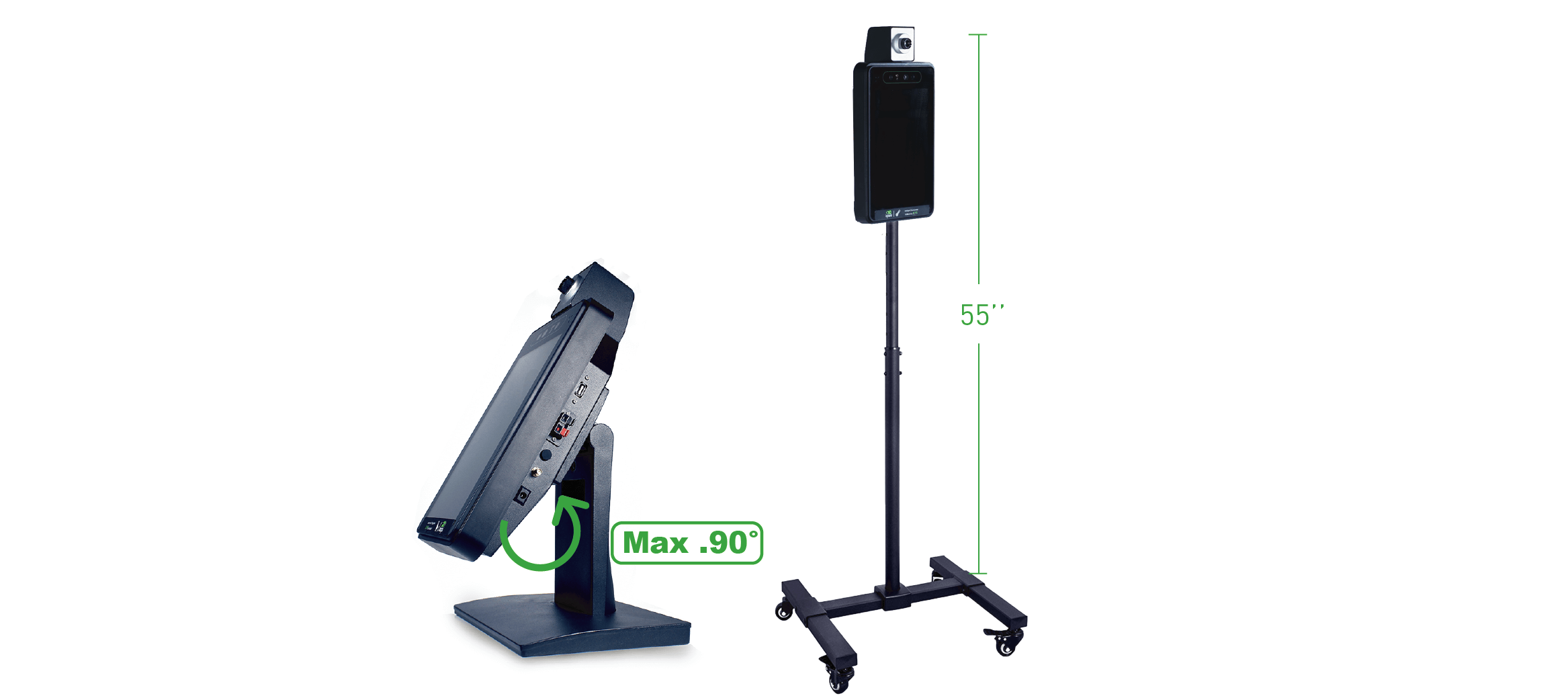 Product Detail
Packaging List