Industrial Serial-to-Cellular Modem
InHand InDTU324 modems are designed to provide connectivity across a broad range of M2M and IoT applications. They allow Internet connectivity via serial port to PLCs, Meters, Vending Machines. They help to transport data from any industrial device to data control servers, allowing businesses to benefit from real-time data monitoring, management and control.

Operation Band
Network type
Model (region)
Band
LTE CAT-4
InDTU324LQ25
(EMEA,APAC)
LTE FDD: B1/B3/B7/B8/B20/B28A
WCDMA: B1/B8
GSM: B3/B8
CAT-M1/NB1
InDTU324NQ96
Europe and Asia Pacific - Cat M1/Cat NB1/EGPRS
LTE FDD:B1/B2/B3/B4/B5/B8/B12/B13/B18/B19/B20/B26/B28 
LTE TDD: B39 (for Cat M1 only) 
EGPRS:850/900/1800/1900MHz
Product Highlights
Ultra Small Form Factor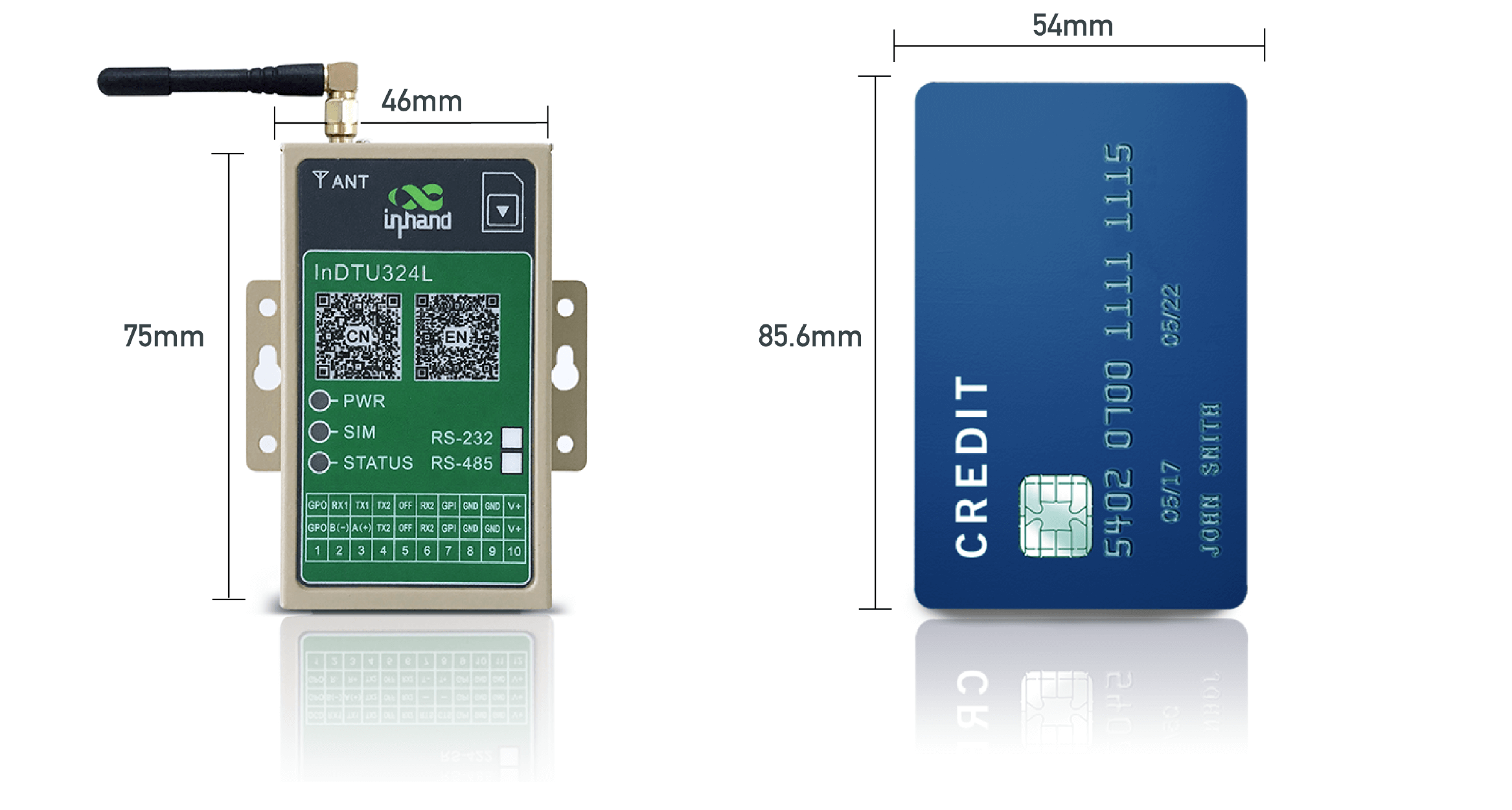 Fully Industrial-Grade Design
EMC level 2, fan-less cooling, solid metal shell, strong resistance to vibration and shock, effectively reduce fault rate.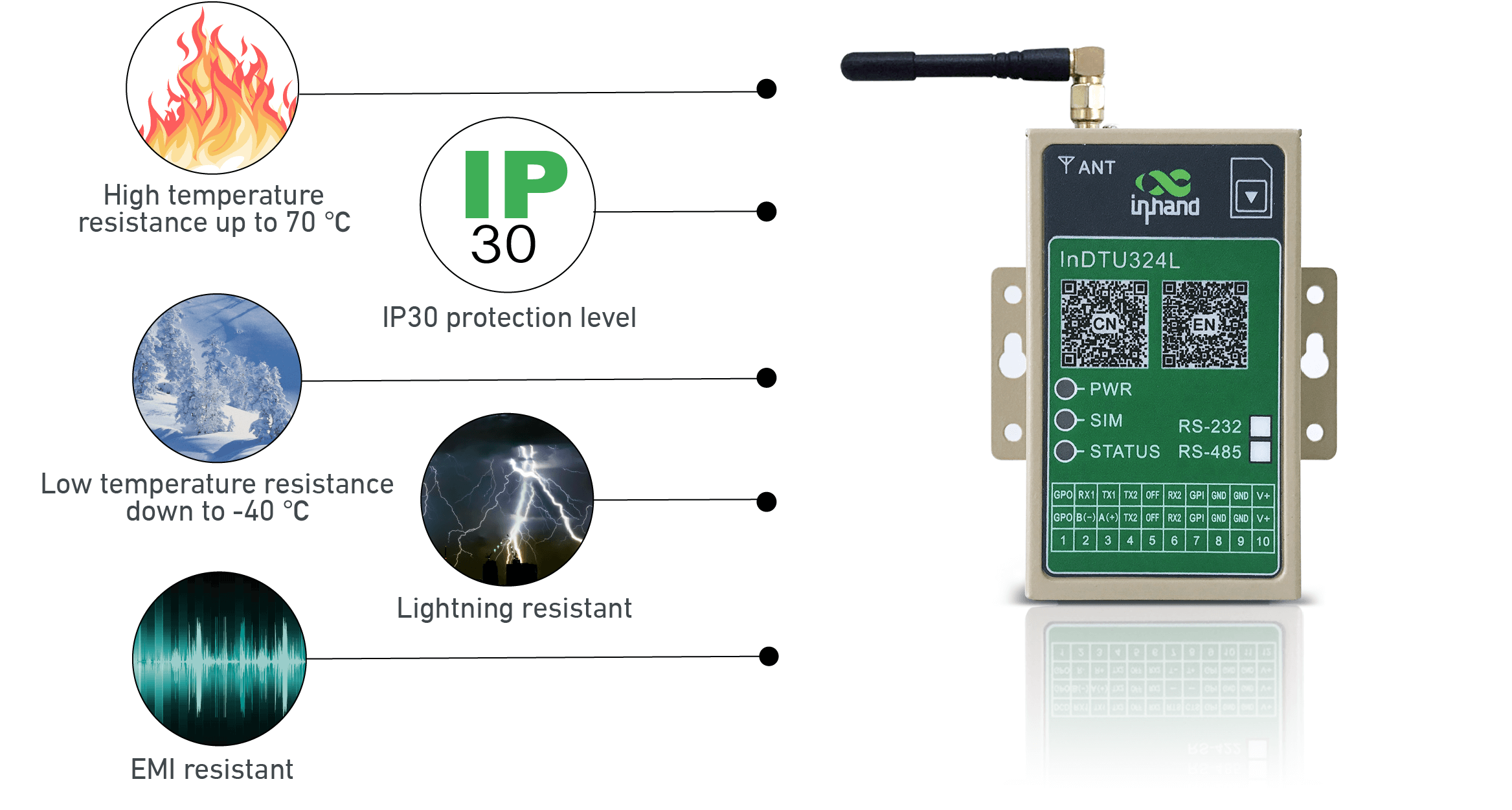 Low Power Consumption
Fully operational for any M2M/IoT application where the power is often scarce.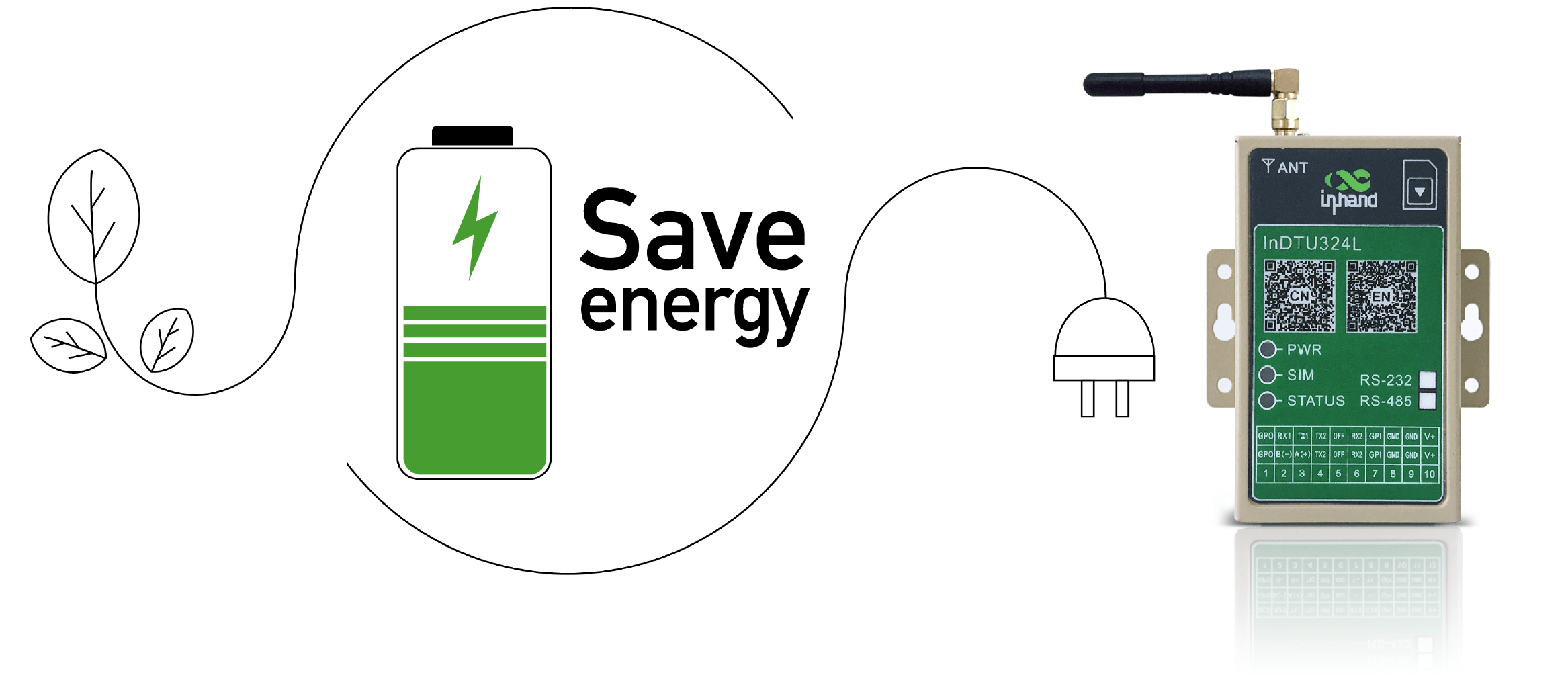 Available in NB-IoT and LTE-M1


Highly-Reliable Wireless Communications
Multi-layer link detection mechanisms including PPP layer heartbeat, ICMP detection, TCP Keepalive and application layer heartbeat, keeping wireless connection "always on"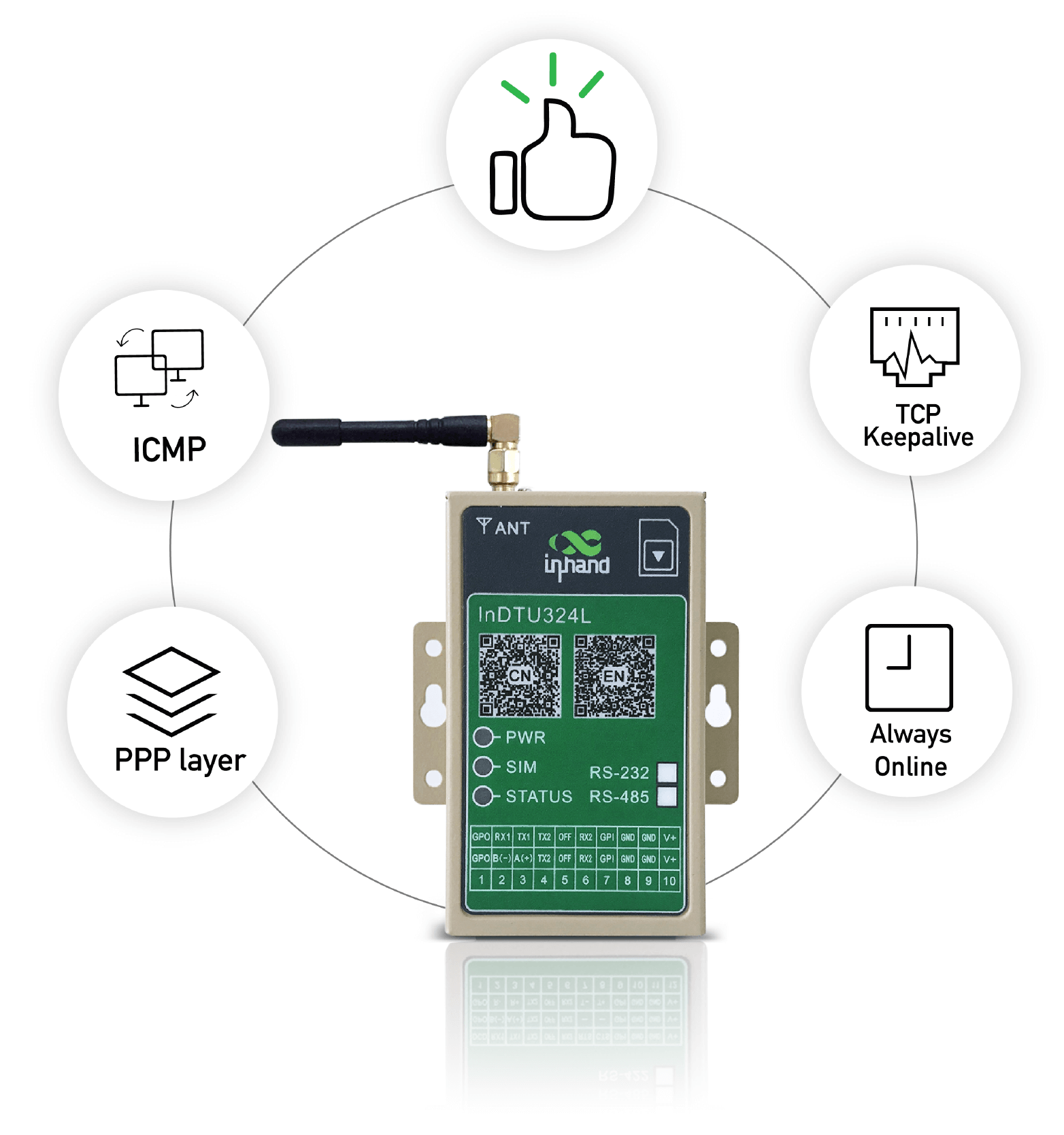 Smart Protocol Conversion


Intelligent Protocol Processing
Supporting user-defined register&heartbeat packets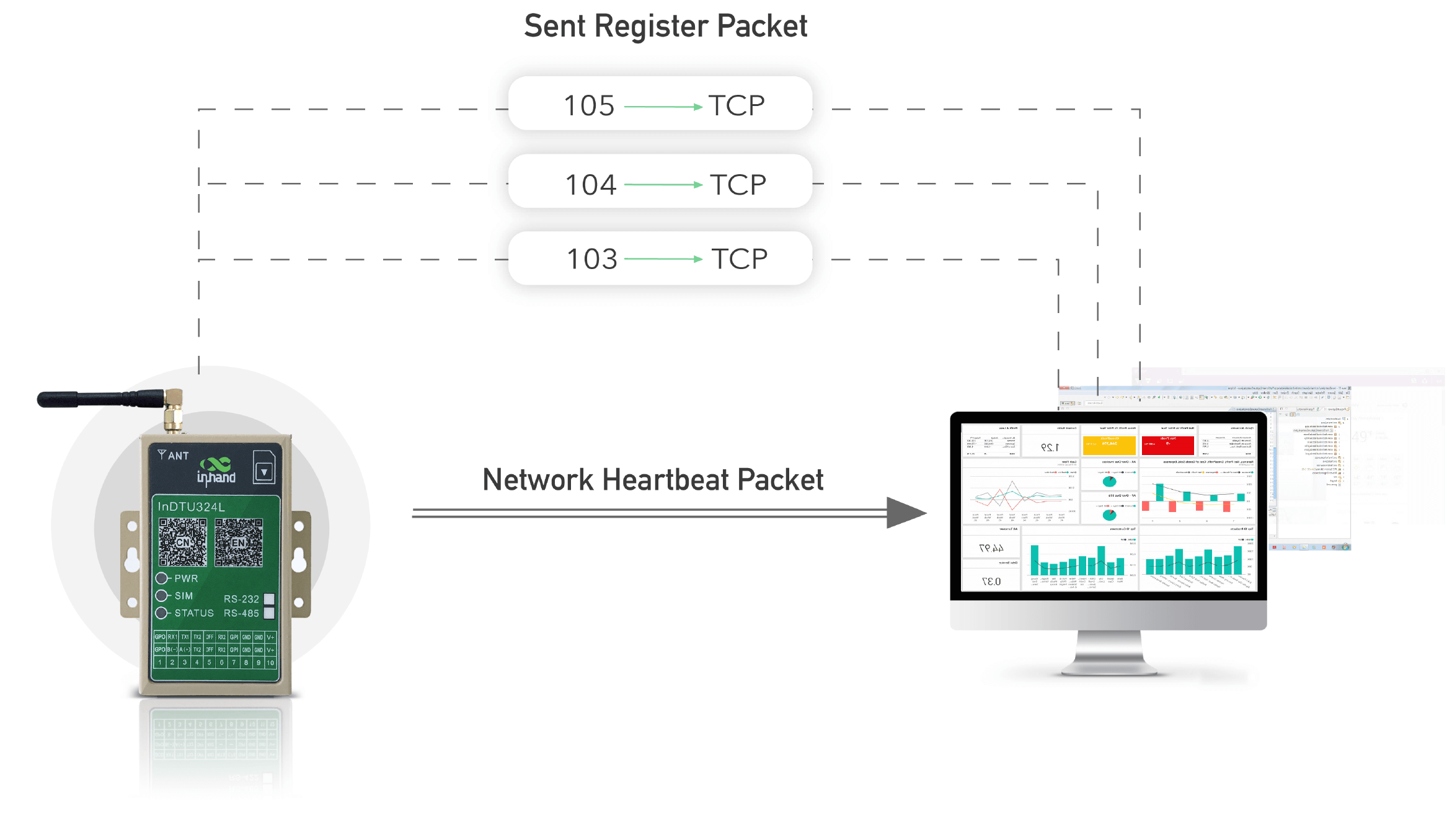 Remote Centralized Management
InDTU324 is also compatible with InHand Remote Management System. This platform allows to remotely manage & monitor status and parameters of all routers & gateways by InHand Networks

Product Detail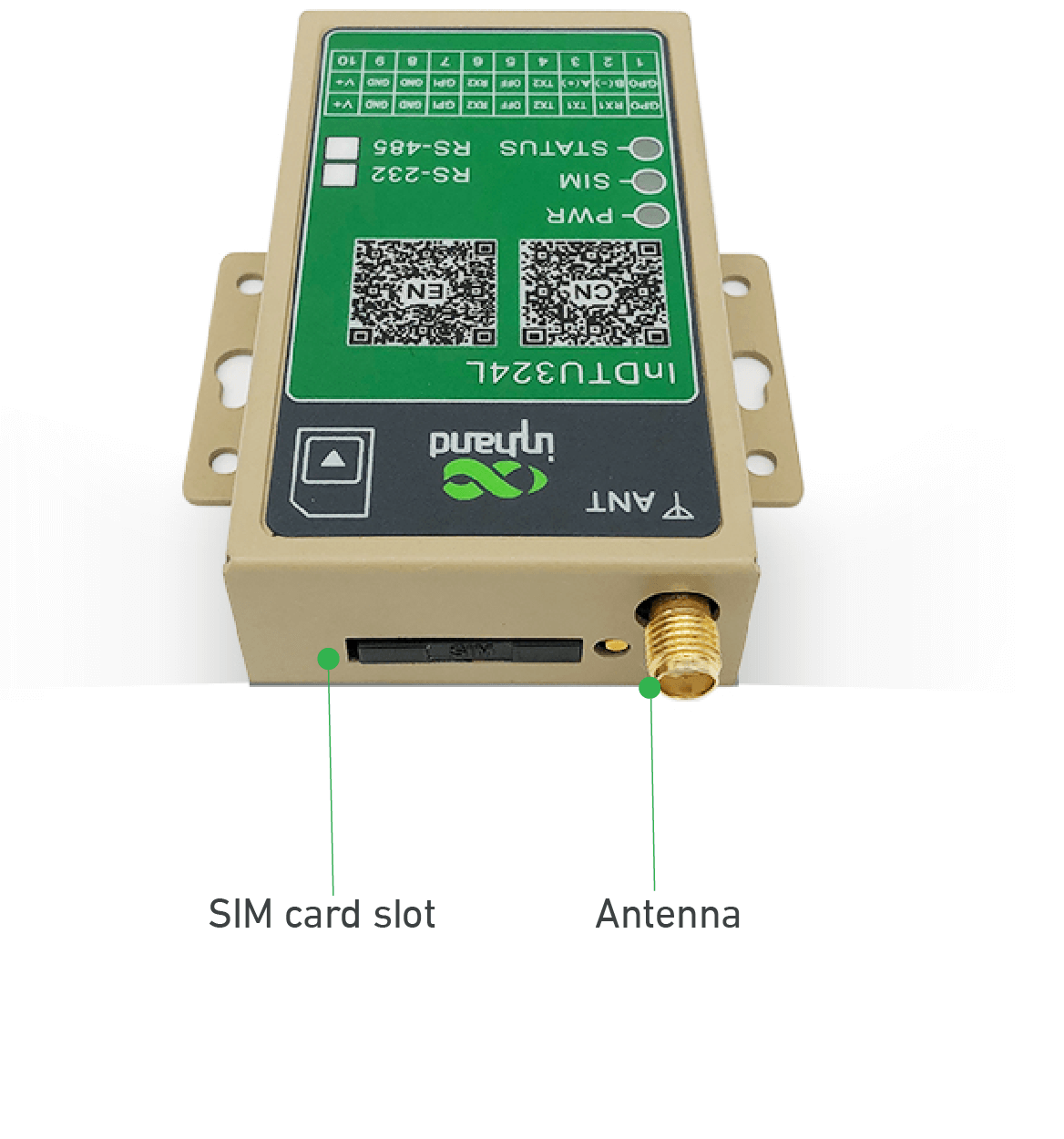 Packaging List