InHand 5G ER800 Series Cloud Management Based SD-WAN Router
InHand's new product EdgeRouter800 (ER800) is a cloud-based SD-WAN router with high-speed 5G and gigabit ethernet. The combination of ER800 and the InCloud Manager SaaS service will achieve a high-speed, secure network connection and one-stop centralized management service under 5G network. It aims to broaden the business possibilities of intelligent enterprise development.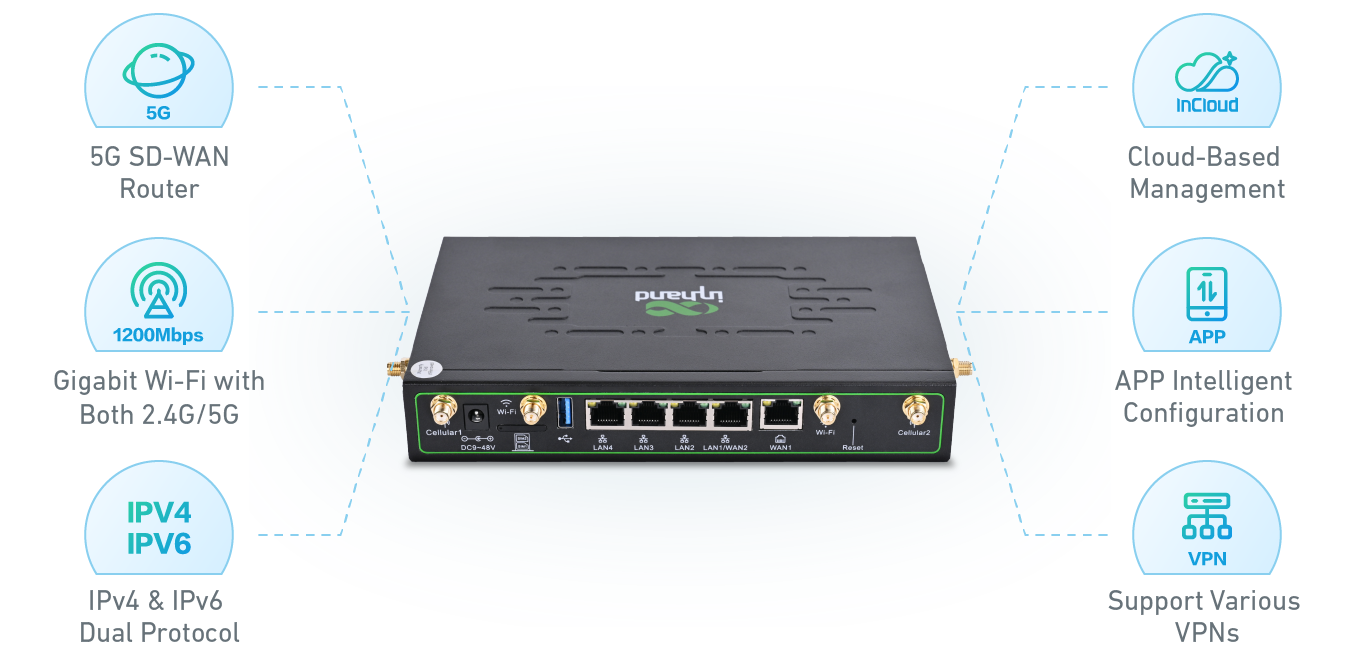 Product Highlights
Embracing 5G, Embracing the Future
It is equipped with 5G cellular network access capabilities to provide high bandwidth, low latency service.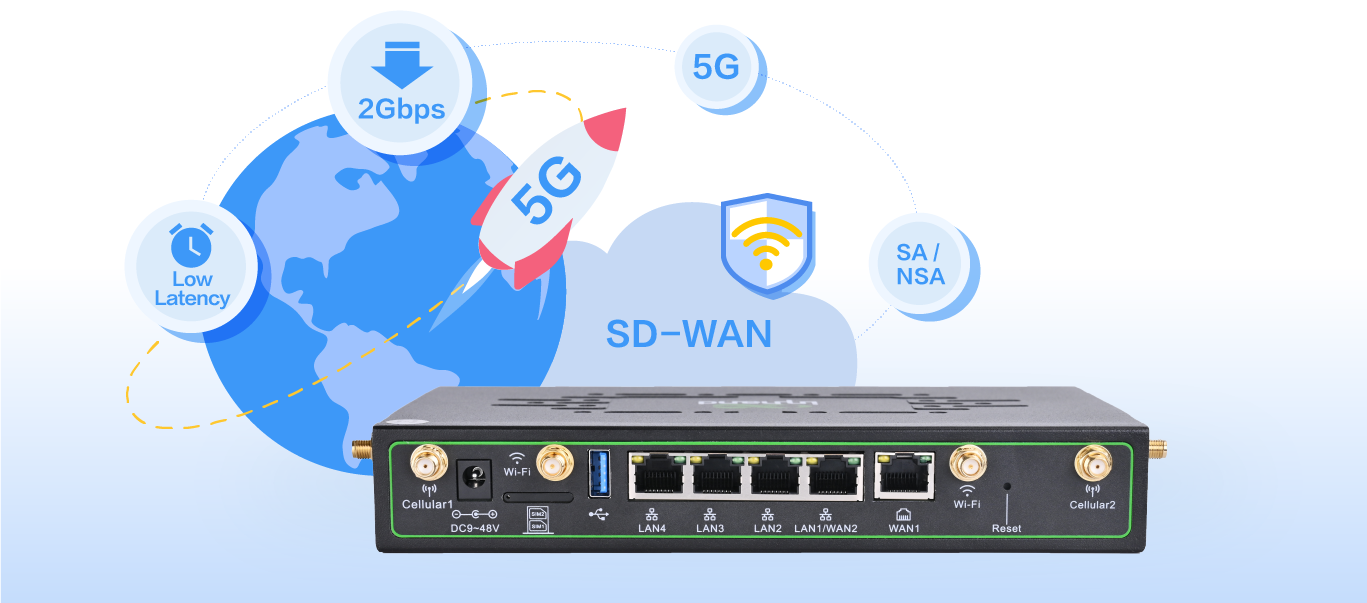 Secure Gigabit Wireless Wi-Fi Network
ER805 can support 2.4 GHz and 5 GHz WiFi dual bands, and each is recommended to connect 50 devices. (actually, more can be connected, but the average rate will be reduced). It protects your data with multiple security authentication methods and Encryption algorithms: TKIP and CCMP.

Centralized Cloud Management - InCloud
ER800 combined with InCloud Manager SaaS provides conveniently and securely centralized management of the devices and networks. It enables intelligent deployment, management, insights and configuration in the cloud. The InCloud Manager cloud service also offers an easy-to-use network management platform, where you can conveniently and efficiently manage your devices and networks anytime anywhere.

GET A DEMO
Synchronous Management, Quick Configuration by APP
InCloud supports the App to synchronize and manage devices. It's easy and quick to deploy by scanning code with plug and play router ER800.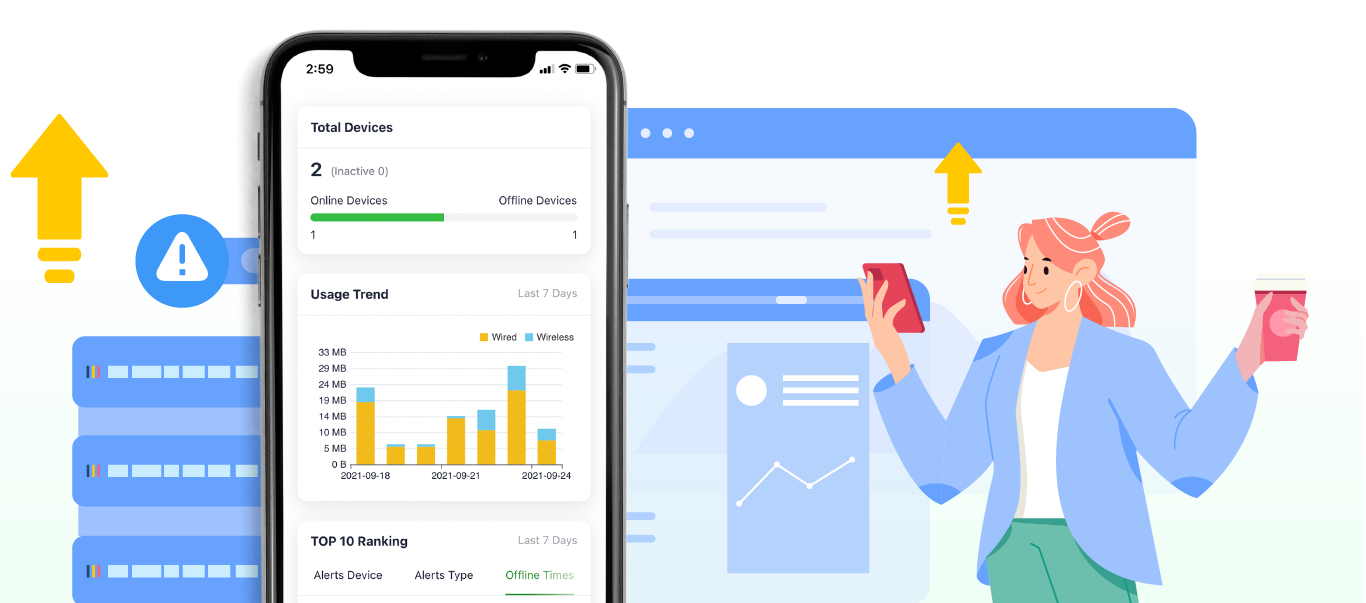 Link Backup on Dual WAN Router
The main link is WiFi or 4G optional, so a backup link. WiFi and dual SIM ensure business data continuity by automatically switching to an available backup connection and adopting real-time link detection technology. Once the detection link is unreachable, it will immediately switch to the backup link to avoid information transmission failure.

Multi-dimensional Security Strategies
The highly secure network environment and data transmission tunnels for enterprises, such as firewalls, VPNs, digital certificates, authority management, identification authentication, will protect the network from vulnerabilities and threats.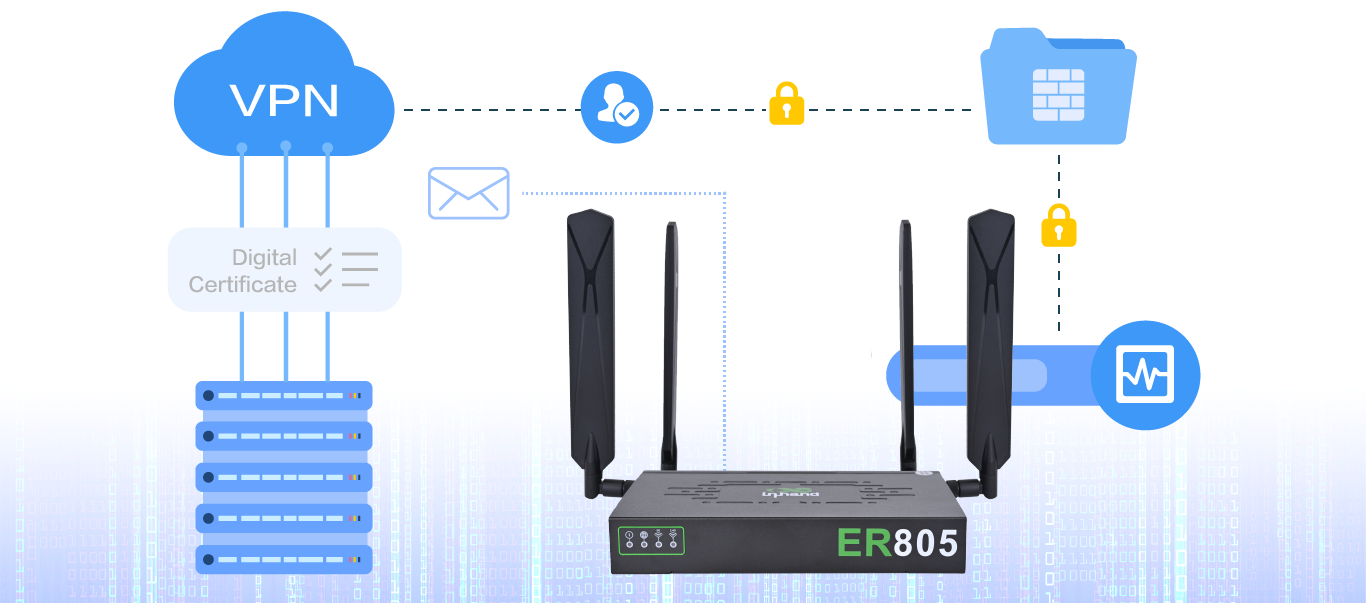 Applications
Product Detail


Packaging List

Certification