Reliable, Secure, Large-Scale M2M/IoT Deployment
Featuring industrial-grade design, 4G/3G connectivity and intelligent software functions, the InRouter900 is a full-featured LTE router developed for mission critical IIoT applications. With dual SIM, VRRP and VPN, the InRouter900 provides best-in-class reliability and security protection for remote devices, helping enterprise customers to achieve efficient large-scale deployment and management.

Operation Band
Network type
Model (region)
Band
LTE CAT-3 or 4
IR915-FH20 (EMEA, APAC)
LTE-FDD Band 1/2/3/4/5/7/8/20
UMTS(DC-HSPA+) Band1/2/5/8
EDGE/GPRS/GSM 850/900/1800/1900MHz
IR915-FS18 (North America, AT&T)
LTE-FDD Band 2/4/5/17
UMTS(HSPA+) Band 2/4/5
EDGE/GPRS/GSM 850/900/1800/1900MHz
IR915-FS28 (North America, Verizon Wireless)
LTE-FDD Band 2/4/5/13
UMTS(HSPA+) Band 2/4/5
EDGE/GPRS/GSM 850/900/1800/1900MHz
Fully Industrial-Grade Design
EMC level 4/3, fan-less cooling, solid metal shell, strong resistance to vibration and shock, effectively reduce fault rate.

Comprehensive Security


Highly-reliable and Uninterrupted Network Connection
With the support of dual-SIM, redundant link backup, and VRRP hot standby, the gateway ensures continuous connection by a seamless transition to a backup link when the main link fails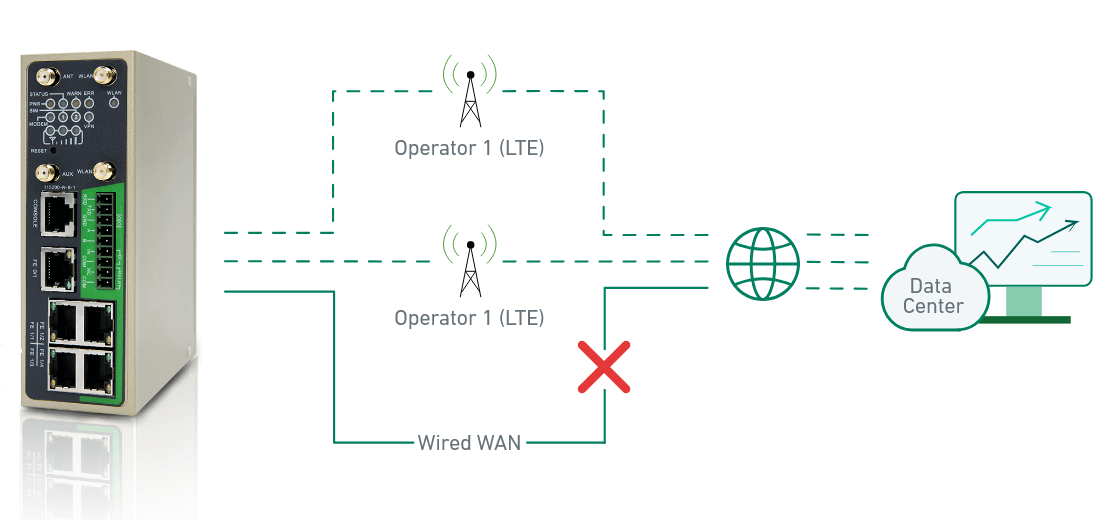 The location of Device is at a glance via Supporting GPS

Easy and Fast Large-Scale VPN Network Deployment

Easy Web Management
A user-friendly web-based set-up interface that walks you through setup, configuration and management—quickly and easily.

Remote Centralized Management
IR915 is also compatible with InHand Remote Management System. This platform allows to remotely manage & monitor status and parameters of all routers & gateways by InHand Networks

Product Detail


Packaging List