InHand Functionally Capable VT310 Vehicle Tracking Gateway
The VT310 is a high-precision, functionally capable vehicle tracking gateway with multiple interfaces. The gateway tracks the vehicle by GNSS precise location for monitoring the status of vehicles and drivers in industries such as logistics transportation, engineering vehicle monitoring, etc. Equipped with the cloud-based remote fleet management platform, it offers remote vehicle management to save costs and improve the efficiency of a fleet.

Multiple Interface for Multiple Network Options
Available with LTE CAT M1, CAT1 and CAT4, the VT310 offers reliable connectivity for a wide range of business. The VT310 facilitates the automation and informatization of vehicle management and business with extensive I/O, two-channel CANBus ports.

Real-Time Vehicle Monitoring
Integrating OBD-II, J1939 and J1708, VT310 checks and analyzing the vehicle data all the time and responds to you if there is anything wrong with vehicle status. With GNSS/LBS location tracking and the SmartFleet platform, the vehicle will be tracked precisely and changed status anytime.

Uninterrupted High-precision Vehicle Positioning
GNSS/LBS location tracking; highly sensitive GNSS covering GPS system, offers precise location of vehicles and vehicle tracking data.

InHand Fleet Management Cloud Platform
Task dispatch, route planning, vehicle tracking, real-time messaging, geo-fencing and other fleet management functions, for central management of vehicles and vehicle gateways.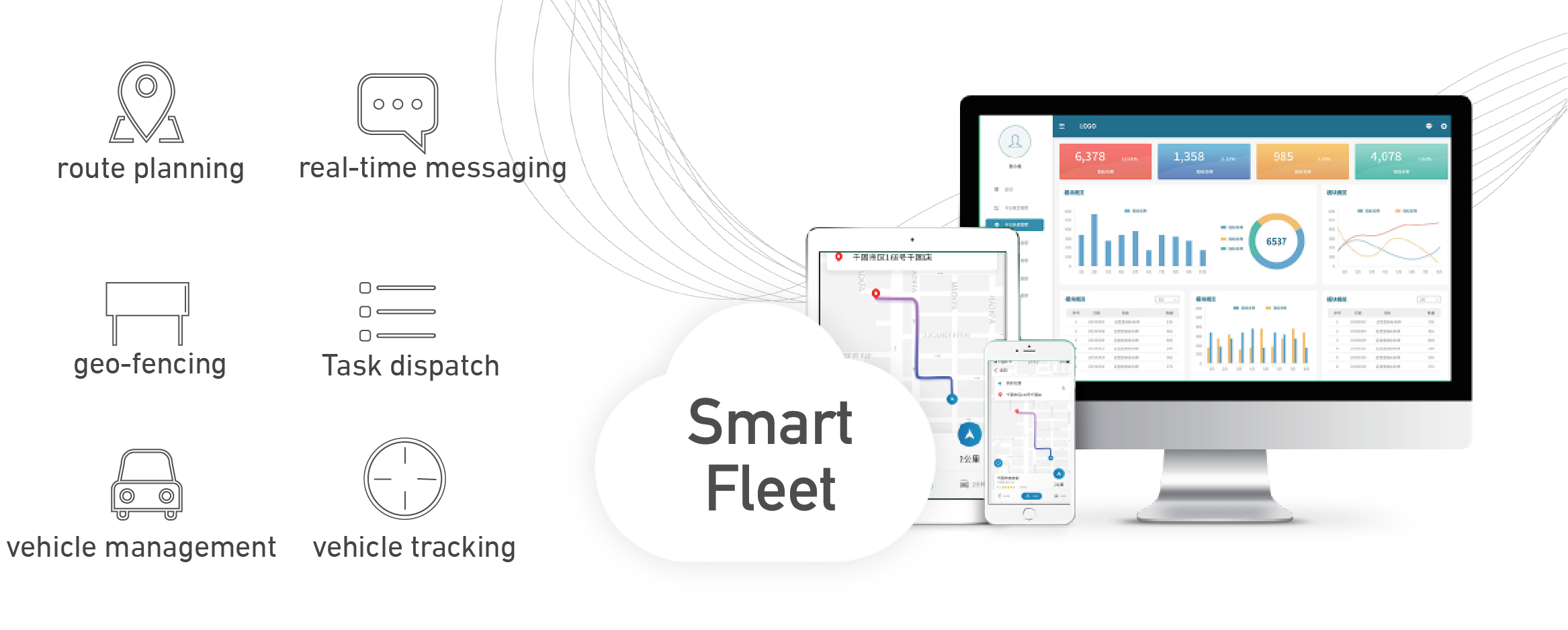 Special Design Only for Vehicle
The industrial-grade VT310 had been designed to withstand various environmental challenges such as frequent changes in current and voltage and violent vibration. With IP67 rated, it resists dust and water splashes and ensures stable operation in harsh environments.

Power-Saving and Long-Lasting Battery
Powered by a 1200mAh battery, the VT310 keeps work and delivers constant protection for emergencies when the vehicle stall.

Major IoT Cloud Services Supported
The VT310 supports connection to major IoT cloud services. The user can also connect the device to their private clouds via MQTT and MQTTS.

Product Compare
Vehicle Networking

Model

VG710

VT310

Ethernet Ports
4*10/100/1000Mbps, RJ45
-
Dual SIM
2
1
Bluetooth
Bluetooth 4.1
Bluetooth 4.1
USB
USB 2.0
-
Serial Ports
1*RS232, 2*RS485
1*RS232
Python Programs
√
-
Docker
√
-
Diagnostic Interfaces
2*CANbus, 1*J1708, 1*LINBus
2*CANbus, 1*J1708
I/O Ports
4*DI/AI and 4*DO
4*DI, 1*AI, 3*DO
GNSS Receiver
GPS, GLONASS, Galileo, Beidou
GPS
Protection Rating
IP64
IP67
Cloud Platforms
AWS, Azure, Aliyun
AWS, Azure, Aliyun, Wialon,
WhiteLabel Tracking
Applications
Product Detail


Packaging List

Certifications