InRouter300 - Compact and Easy-to-Use LTE Cellular Router
InHand IR300 series is the cost-effective, compact industrial 4G LTE router, equipped with two/five Ethernet ports, dual SIM and an optional Wi-Fi interface. This industrial cellular router can be used in a wide range of industrial and commercial IoT applications with I/O and serial ports, providing you an option of better performance but lower cost.
Product Highlights
Fully Industrial Design
Designed with EMC level 2 for IR302, level 3 for IR305, fan-less cooling, and a solid metal shell, IR300 Series can resist vibration and shock, and reduce fault rate effectively. The industrial LTE router offers high-quality networking solutions for unattended sites and works well even in harsh environments.

Compatible Carriers
IR300 Series is a plug-and-play router. It will automatically and quickly connect to the network after plugging in the power supply and inserting the SIM cards. It is functionality meets kinds of carriers' access standards from many countries. You can rest assured to use our products for business. 
Reliable Network Connection
With Dual SIM failover and link backup, IR300 Series provides a reliable network connection for users.

Strong Security Protection
The IR300 Series is designed with comprehensive security protection, including encrypted VPN transmission, firewall protections and multi-level authorization control.

Easy-to-Use Web Interface
The user-friendly web interface will help you with the configuration and management of the IR300 Series more efficiently.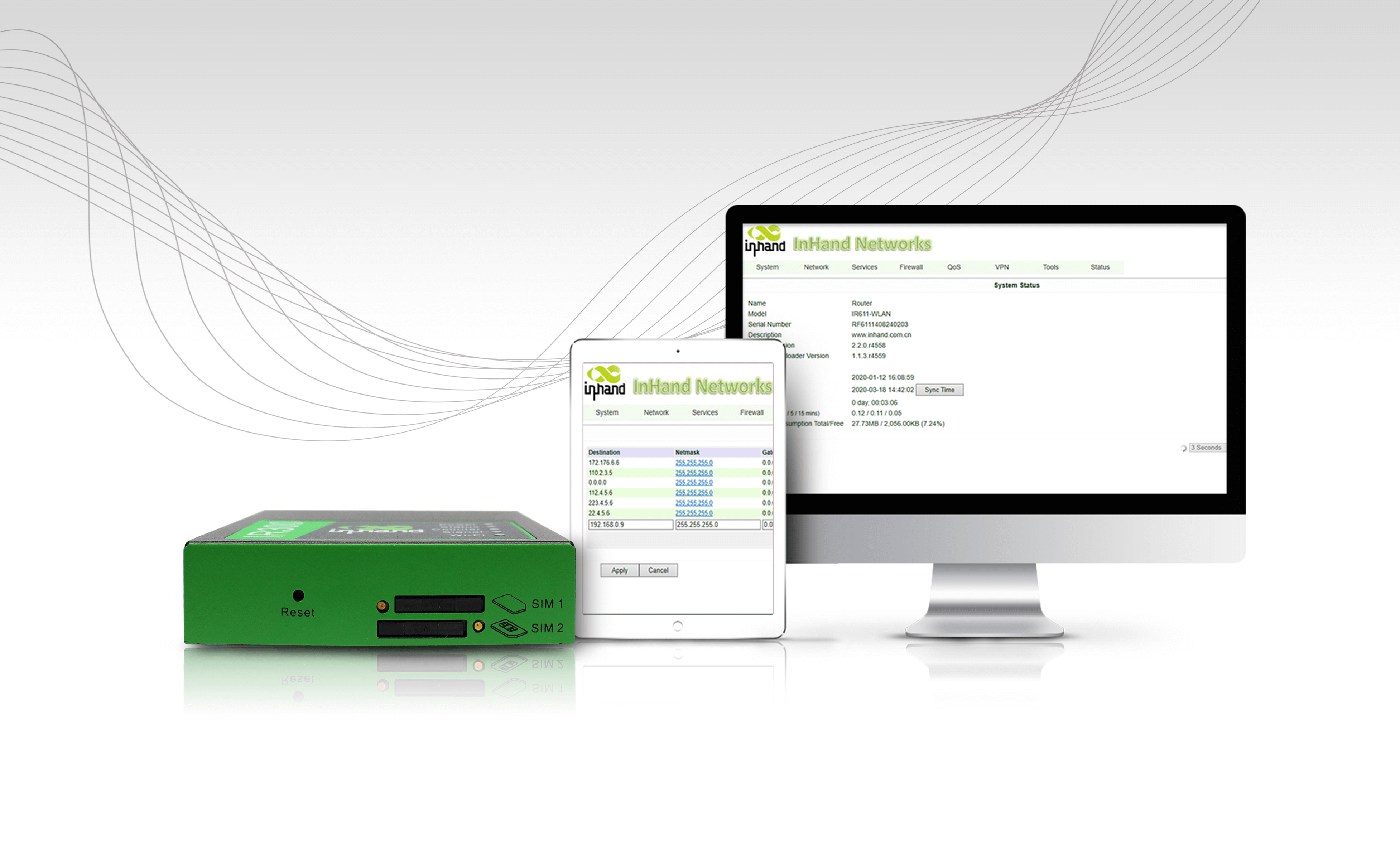 Device Manager-Free Remote Centralized Management Platform
IR300 Series is compatible with InHand Device Manager, a free centralized cloud management platform allowing users to manage & monitor InHand devices remotely.

Product Compare
InRouter
Model

IR301

IR302
IR305
IR305-S
IR615-S
IR915
CR202
Cellular network
CAT M
CAT 4/1
CAT 6/4/1
CAT 6/4/1
CAT 6/4/1
CAT 4/3
CAT 6
Wi-Fi (Optional)
2.4GHz (802.11b/g/n)
2.4GHz (802.11b/g/n)
2.4GHz (802.11b/g/n)
2.4GHz (802.11b/g/n)
2.4GHz (802.11b/g/n)
2.4GHz (802.11b/g/n)
2.4GHz (802.11b/g/n)
VLAN
-
-
✔
✔
✔
✔
-
Wi-Fi Antenna
1
1
2
2
2
2
Ethernet Port
1*10/100 WAN/LAN
1*10/100 LAN/WAN
1*10/100 LAN
1*10/100 WAN/LAN
4 *10/100 LAN
1*10/100 WAN/LAN
4 *10/100 LAN
1*10/100 WAN
4*10/100 LAN
1*10/100 WAN
4 *10/100 LAN
1*10/100 WAN/LAN
Serial Port
1*RS232/RS485
-
-
1*RS232, 1*RS485
1*RS232/RS485
1*RS232, 1*RS485
-
I/O Port
-
-
4*DI or DO
-
-
1*DI, 1 relay output
-
EMC Level
Level 2
Level 2
Level 3
Level 3
Level 3
Level 4
-
Battery
Level 2
Level 2
-
-
-
5000 Amh
Applications
IR302 Applications
IR305 Applications
Product Detail
IR302 Details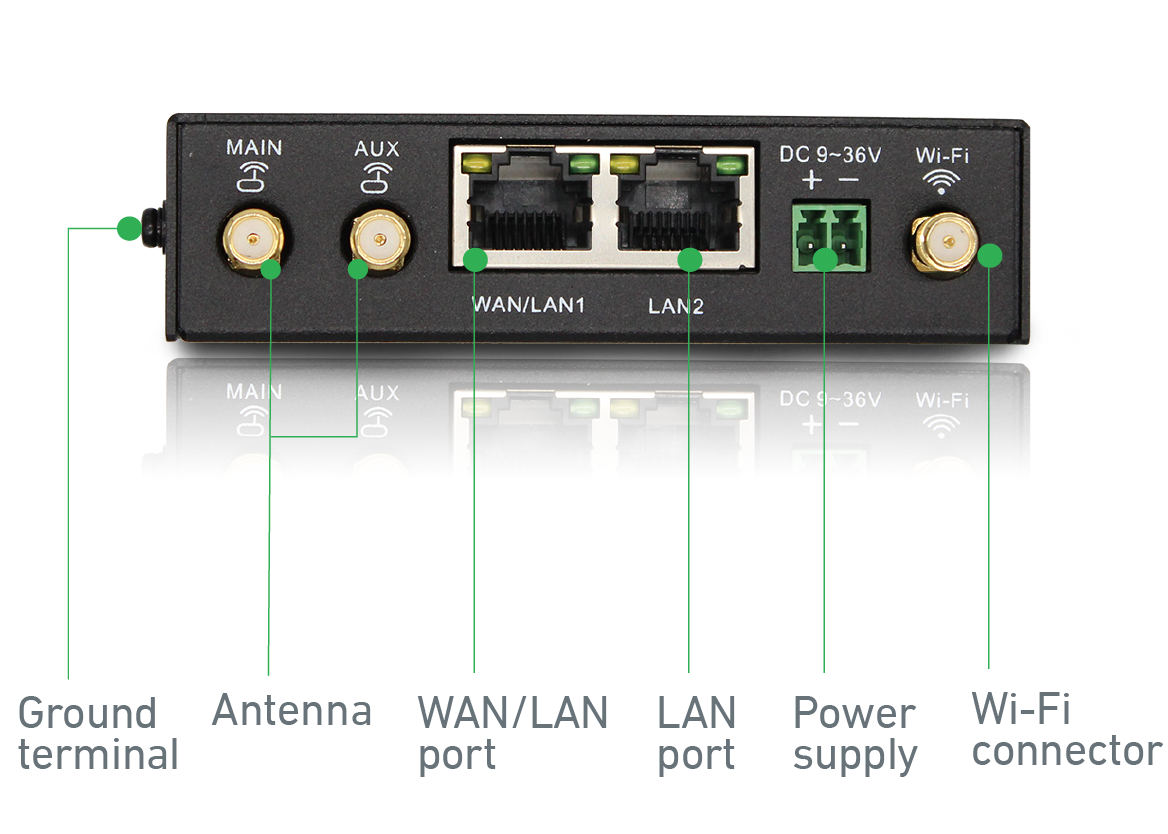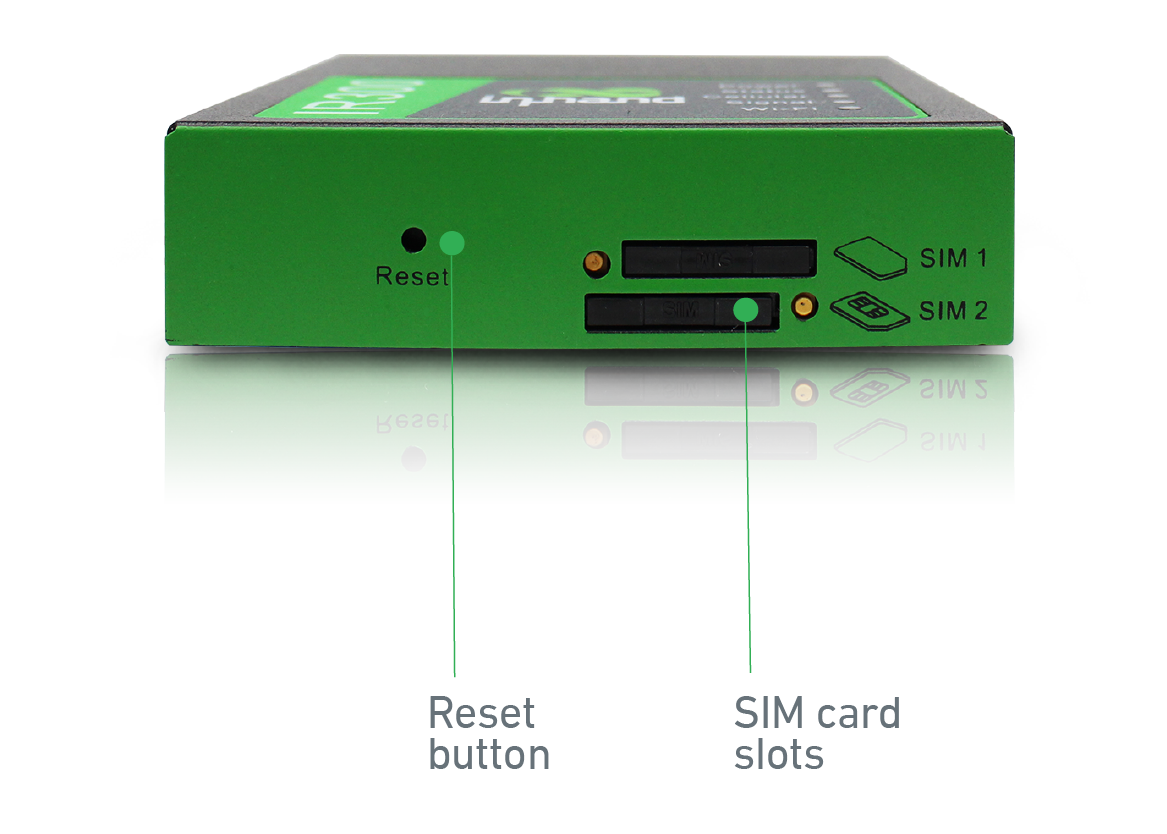 IR305 Details


Packaging List

Certifications
IR302 Certifications

IR305 Certifications